As long as you've saved your account with an email address and password, you can access your account from any Skillz game on any device.
Sometimes, opening a new game will automatically log you in as a new user. If you're signed in under an auto-generated account that is not the one you used previously, open the side menu and tap Account, then tap Log In before completing the steps below.
After opening the game, you may see a list of usernames previously used on your device.
On iOS, saved accounts will appear above your keyboard on the Sign In screen. Tap the key icon to see the full list.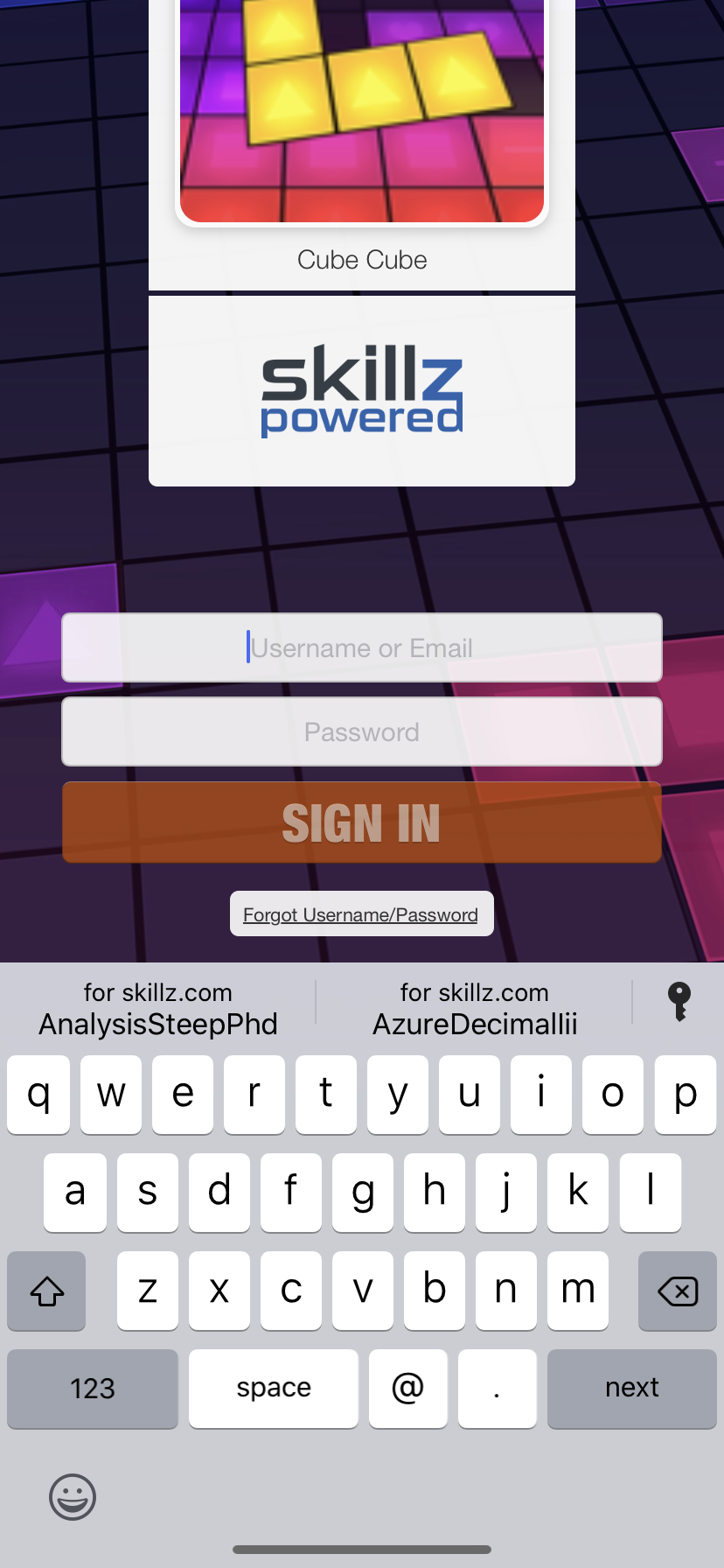 On Android, saved usernames will appear immediately after the app loads.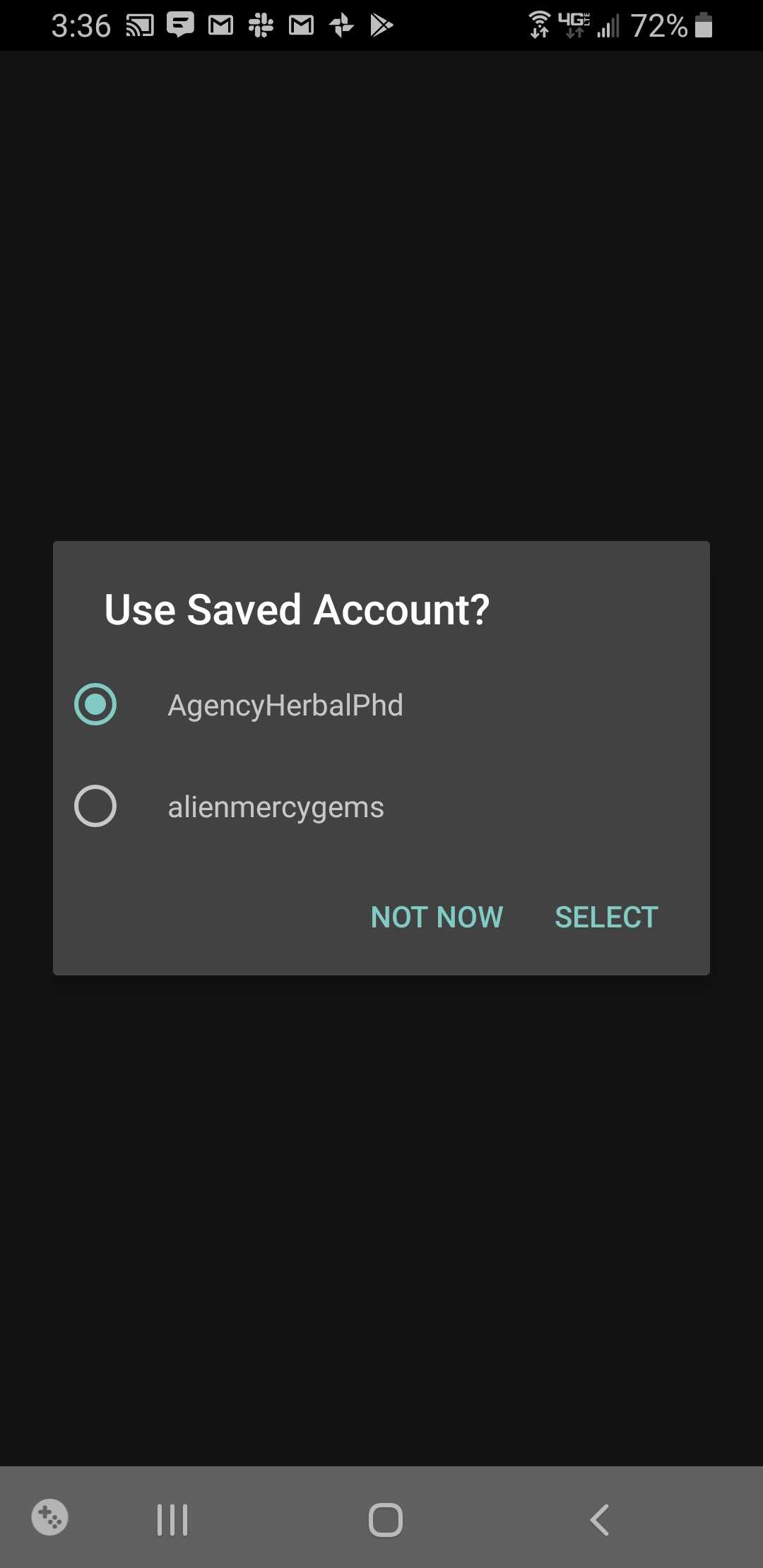 If your username is listed, select it to log in. If your username is not listed, but you know you saved your email address and created a password, tap Cancel (on iOS) or Not Now (on Android). Then, manually enter your username/email and password to log in. If you forgot your password, tap Forgot Username/Password and enter your email address. You'll then receive an email with instructions on how to log back in.
If your username is not listed and you never created a password or saved your email address, please contact us at support@skillz.com and we'll be happy to help!