Trophies give players additional prizes for passing in-game milestones, such as changing your username or winning your first cash game. When you redeem trophies, you get additional cash and Z prizes! Each game has it's own trophies, so try to earn them all!
To redeem your trophies, go to the main menu and tap Trophies.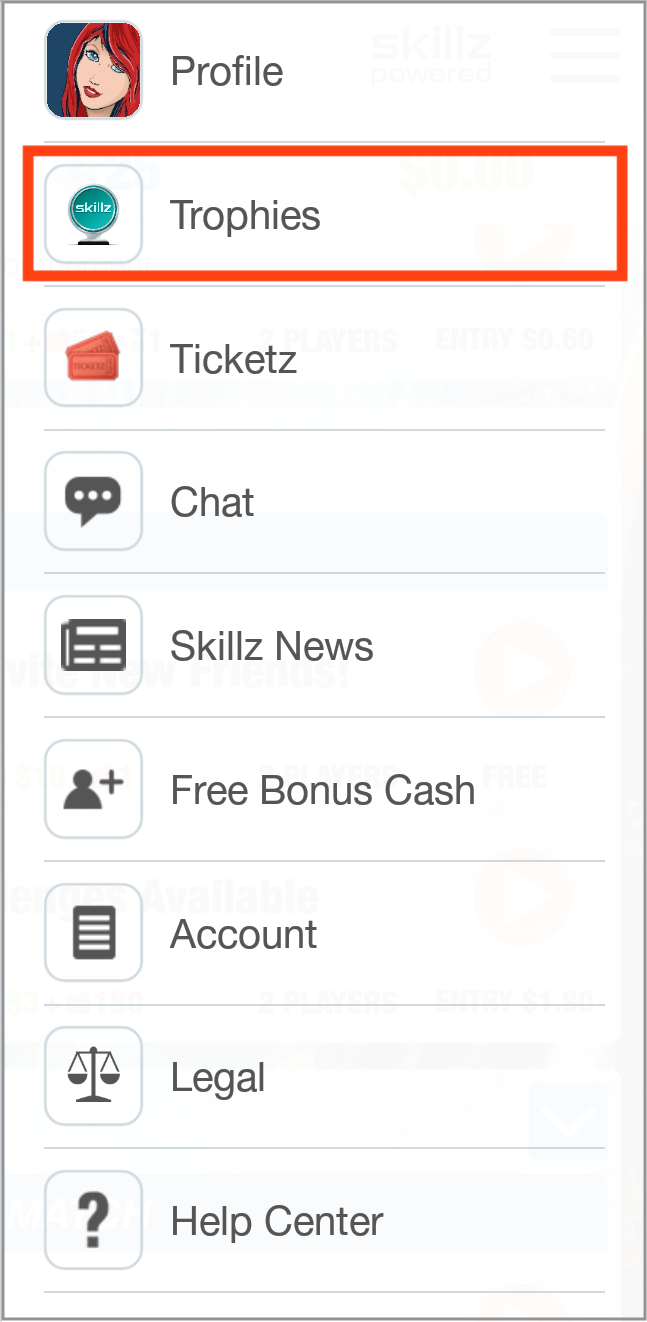 Clicking on each available trophy will credit the prize to your account.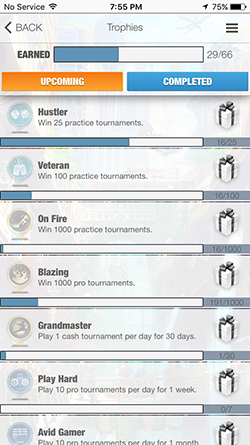 Please note: As the responsibility to update games rests with the developers, you may find some games no longer support trophies if that game has not been updated in a long time. If you are not receiving trophies for your game, please contact us at support@skillz.com so we can review further for you.
The Skillz platform is set according to UTC (Universal Time Coordinated), which means that many features, including this one, have an 11:59 PM UTC deadline unless specified otherwise.