Events allow you to participate in a timed competition against multiple players.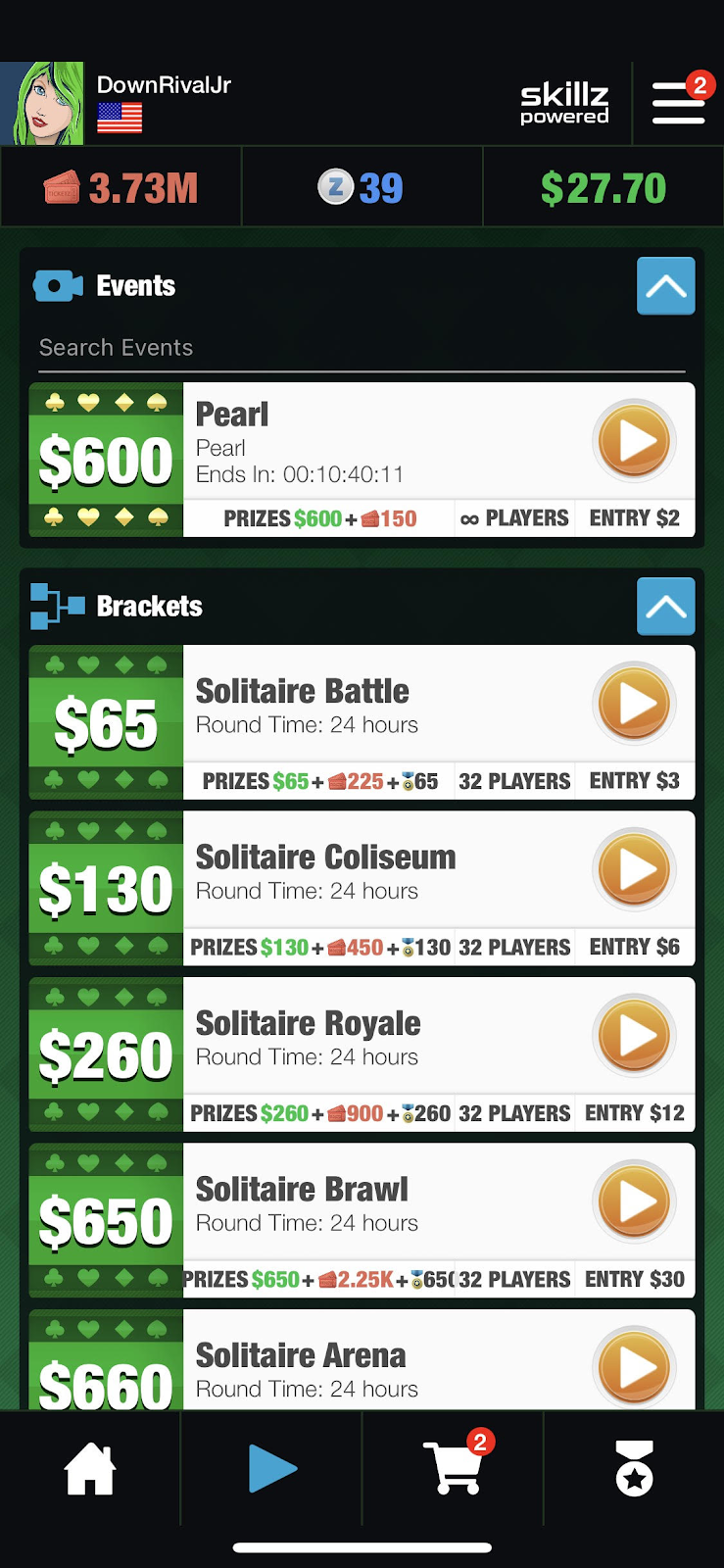 We have two types of events - ones where you can only enter a certain number of times, and ones with unlimited entries. Sometimes, you may be required to watch a brief video before gaining entry into an event.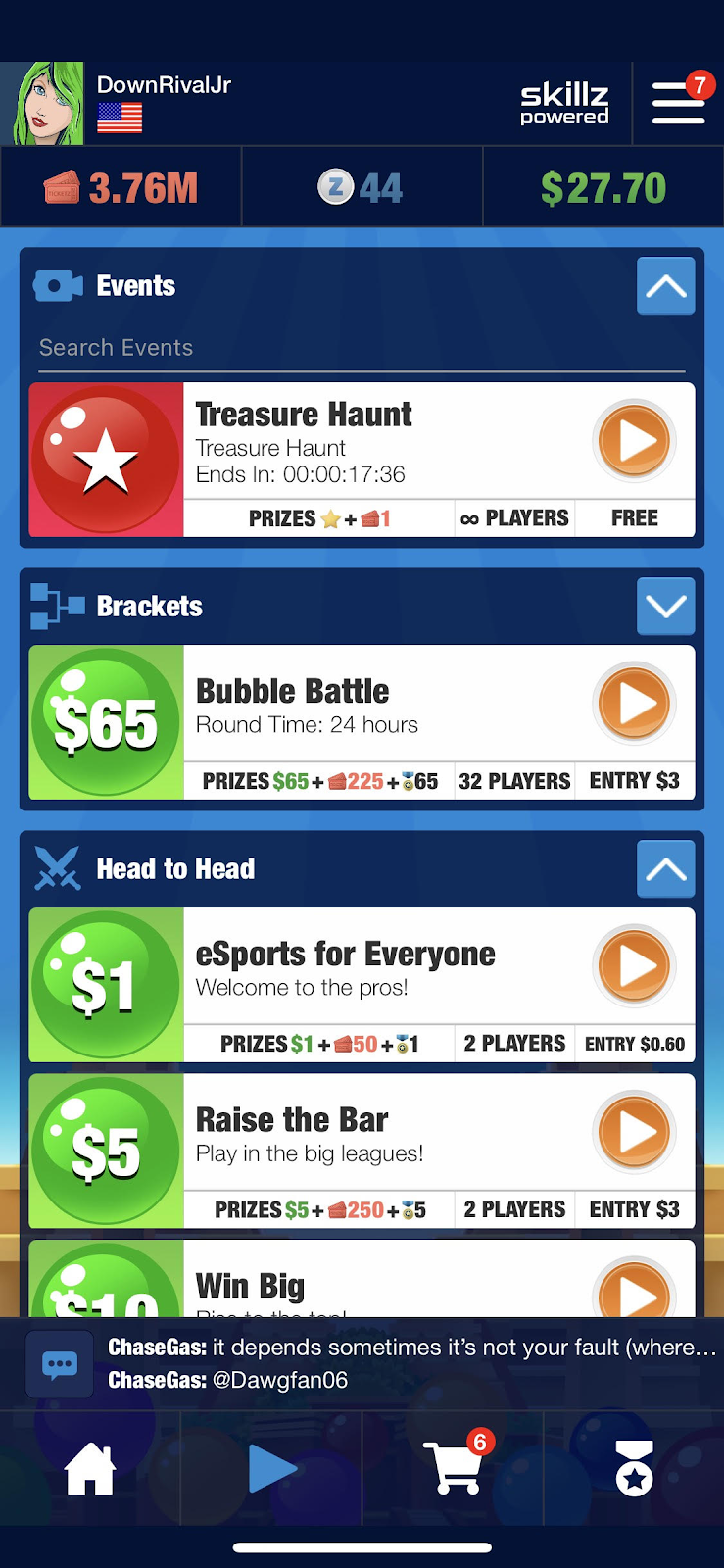 Unlimited entry events allow you to participate in a timed event as many times as you would like to reach the highest score you can achieve. If an entry fee is specified, the fee will be drawn every time you enter the unlimited entry event, but there are occasionally free events with unlimited entry as well.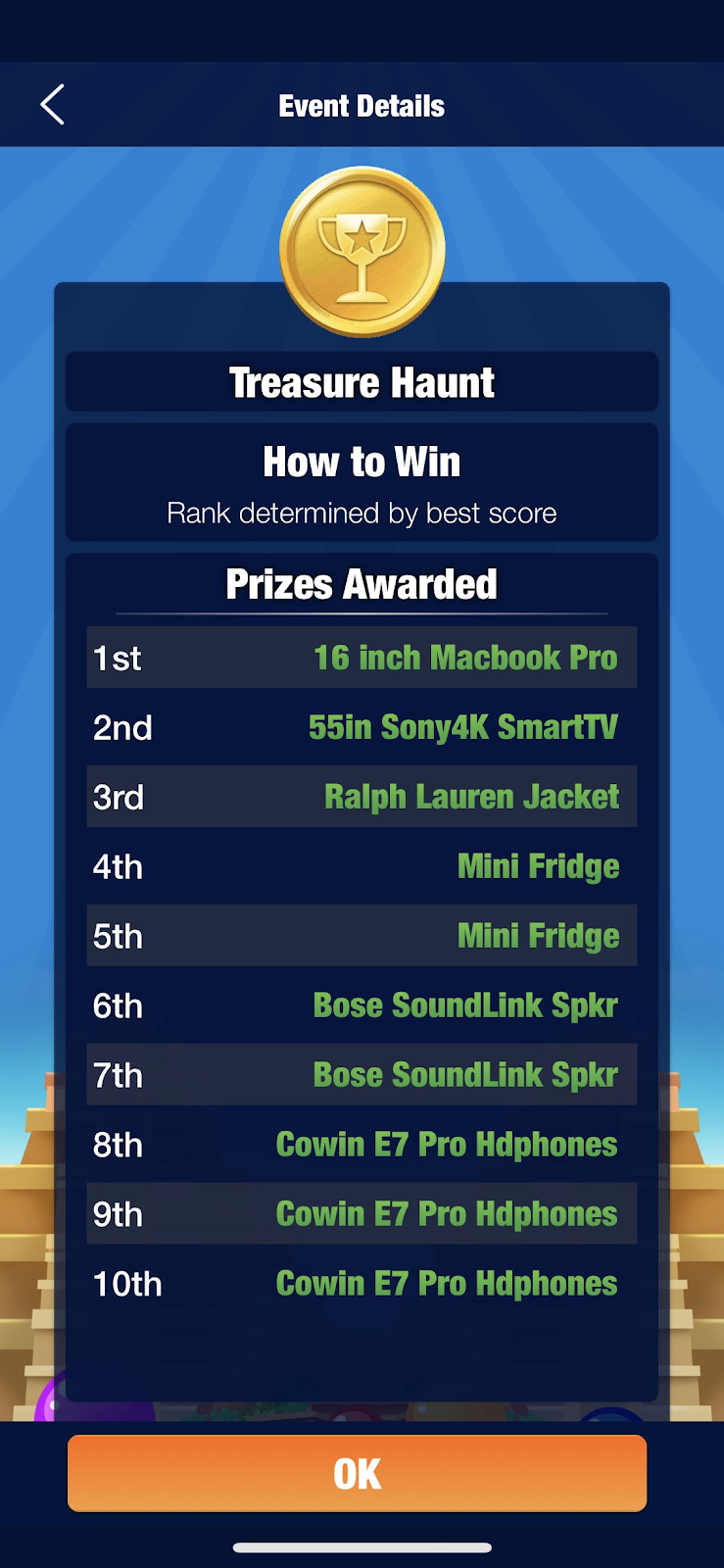 Limited entry events only have a given number of allowed entries, but how many you get will always be listed on the event. Some limited entry events utilize special technology that means you'll see a different set of parameters in each entry, so for example you may see multiple different deck layouts in Solitaire Cube if you enter such an event multiple times. However, to preserve fairness, all decks are guaranteed to be solvable, even if you and your opponents see different decks.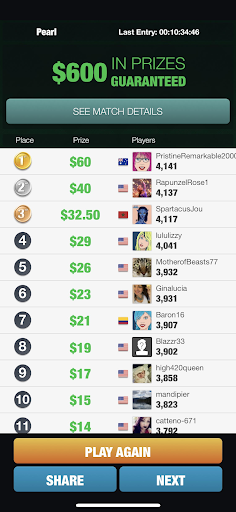 We do not allow ties in either type of event. Should multiple players achieve the same score, ranking will be determined by who achieved that score first. For example: if two players each bowled 300 in a Strike! by Bowlero event, the player who submitted their 300 score first would be considered the winner.